Configuration
The settings popup allows you to configure how the application works. To access the Settings popup, navigate to the Projects screen and tap on the Gear button.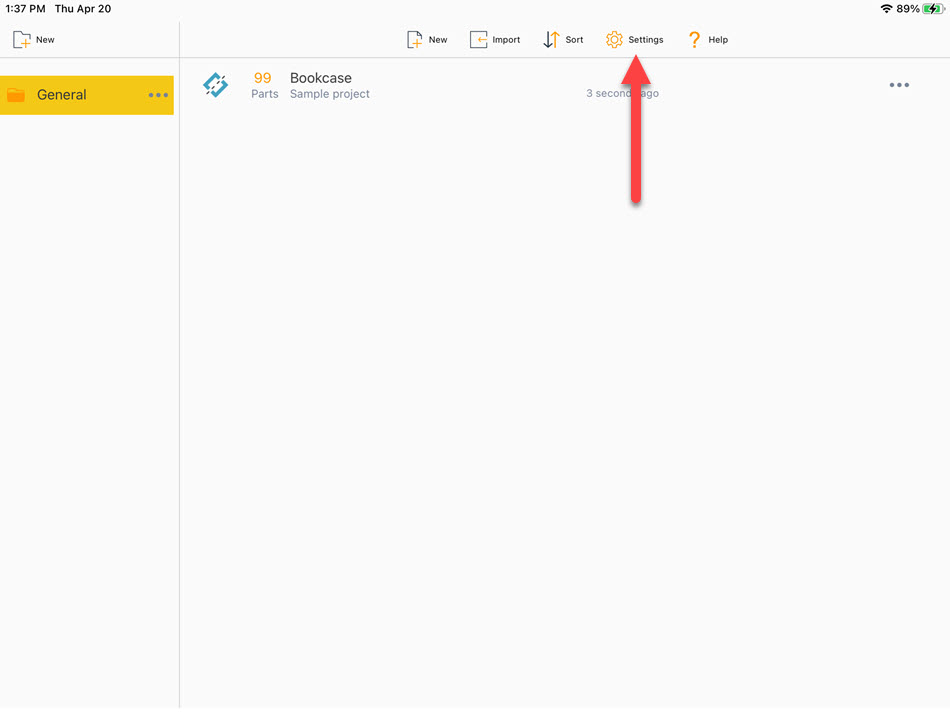 Setting the units
You can change the units that Offcuts uses at any time. Be aware however that moving from metric to imperial might introduce rounding errors if you switch back.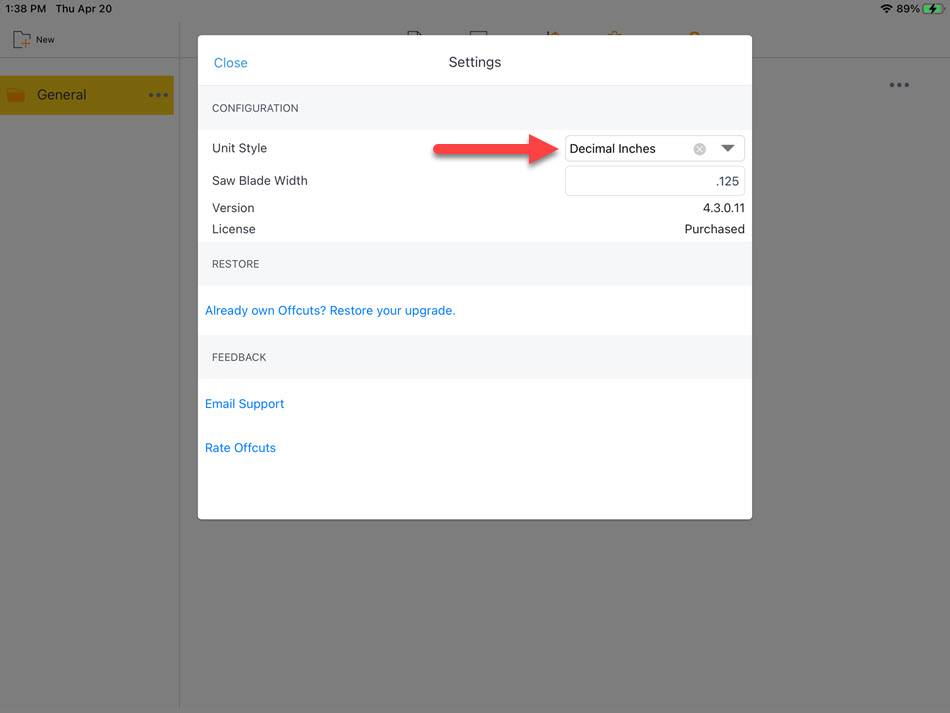 Setting the blade/kerf width
The blade/kerf is the width of your saw blade and is used when generating the cut list. While setting the width on this screen defines the dimension for all projects, there are instances where you may want control of this value on a project-by-project basis. To allow this, you can adjust the width of the cut list screen for a specific project.
Note
Blade width must be less than 1/2 an inch or 12mm